Tuesday 11th October 2022
This event will be held online.
When recruiting, there are many aspects that you want to look at. One of the most important to explore in candidates is prosociality because of how it can benefit businesses. But how can you look for it?
In this session, we will be introducing you to Prosocial, an innovative new approach to recruitment assessment that focuses on understanding the potential for people to work in prosocial ways. This approach is placed in the context of changing evidence from recruitment and selection research and changing perspectives on the demands that people face in their work.
This session will also include a Q&A portion with Steve Woods, one of the creators of Prosocial and Professor of Work and Organisational Psychology and Head of the Department of People and Organisations at the University of Surrey. He will be available to answer questions on not only this assessment but psychometrics in general as well as any of his topics of study; an opportunity you will not want to miss.
Speakers
Professor Stephen Woods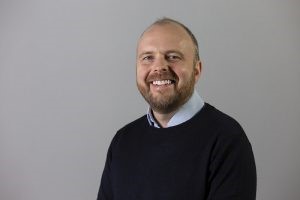 Since gaining his PhD in 2004, Professor Stephen A. Woods has held a lectureship at the University of Nottingham, and a Readership at Aston Business School, a Chair at Surrey Business School as well as a visiting Professorship at the University of Nottingham Malaysia Campus and spending time as Professor of Organisational Behaviour and HRM, and Associate Dean MBA Programmes at the University of Liverpool. He is also the Director and Founder of Aston Business Assessments.
Professor Woods' main specialism is personality at work and his research in this area focuses on psychometric and personality trait assessment, and personality development and change at work. He also conducts research on recruitment and selection in organizations, with special interests in how to ensure fair and effective assessment and people-analytics procedures.
Please reach out to us on 01212741373 if you have any questions about this event, or would like any information on future events we're holding.
Email Us