Our passion and innovation ensures that we attract, assess and deliver the best available Early Talent for your business.
Cohesion work with organisations spanning both private and public sector, working across numerous vertical markets.
We can help you understand opportunities, break into the new segments of the Early Talent market and ensure that you recruit to full capacity.
We develop and run Early Talent programs including apprenticeships, summer placements, industrial placements and graduate schemes.
We strongly advocate for the sector and the opportunities that exist for young people.
Come and meet us at our next event
Cohesion employs 75 staff including experienced early talent recruiters, many of whom are also trained assessors. They are all employed directly by Cohesion and on-boarded onto your Account during implementation. The team come from a wide variety of backgrounds including CIPD qualified HR professionals and recruitment professionals which gives added strength, depth and diversity. Our team are experienced in many assessment methods – from competency-based screening and strengths-based interviewing, through to SHL Level A & B, values-based recruitment and video interviewing. Where we are delivering assessment expertise our team includes Chartered Occupational Psychologists.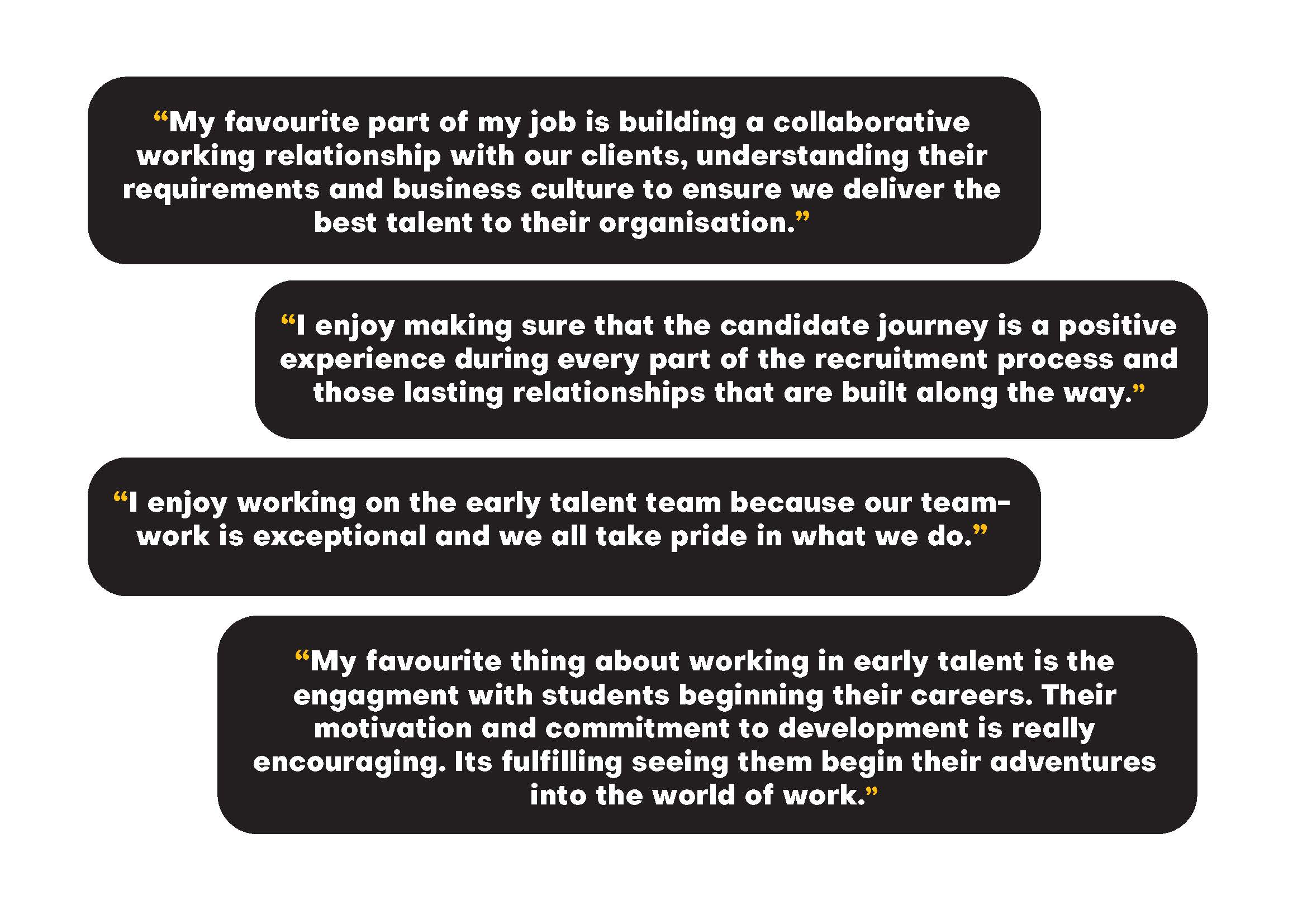 Cohesion's client list has grown at the rate that it has due to our ability to add value to the core areas of our delivery. By being a nimble and dynamic company, we are able to listen adapt and implement new concepts and innovations.

Ultimately our passion and the quality of our delivery differentiates our service and recruits the best talent for our customers.
Chat to the team
Can we help you?
Contact us to find out
Contact Us